Dedicated Colocation
Are you tired of hardware refreshments, support contracts, and failed part replacements? Would your business feel more comfortable renting hardware month-to-month? Do you need resources on-demand with short notice? If so, then Digital Edge is the right partner for you!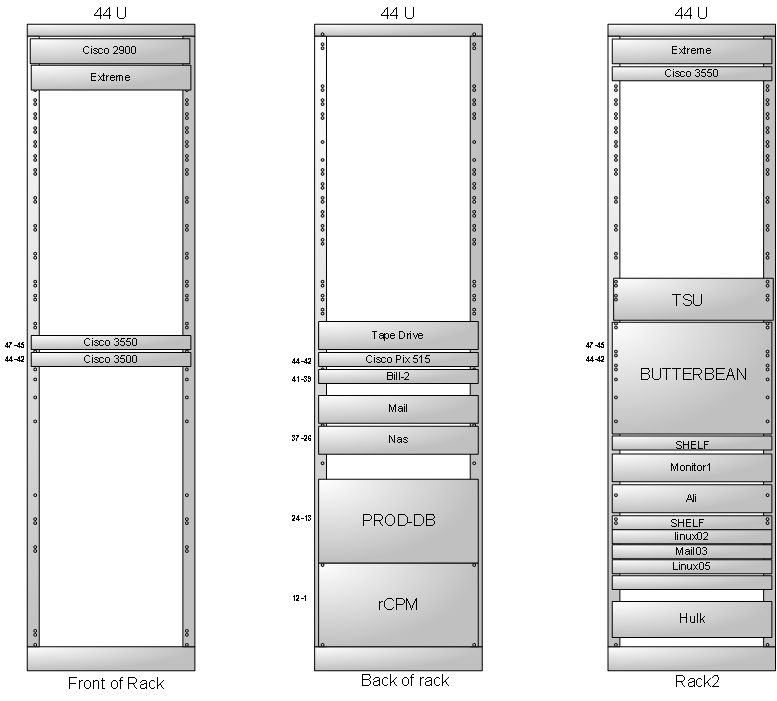 Digital Edge runs its own hardware in multiple datacenters, starting with the basic hardware components that any business needs, in addition to offering very complex - high availability and high performance platforms, configured as a turnkey solution, ready to accept your applications today.
We can provision any processing capacity in a very short time because of our own resources and our close relationships with hardware manufacturers such as Fujitsu, EMC, Cisco, Fortinet and HP.
Our core network utilizes a high availability square formed of Cisco edge routers and core switches. We give every infrastructure client at least two hand-offs from our core network to provide high availability. Digital Edge manages internal, incoming and outgoing traffic through sophisticated set tools and policies. Our outgoing traffic is provisioned through multiple Tier 1 and 2 peering partners.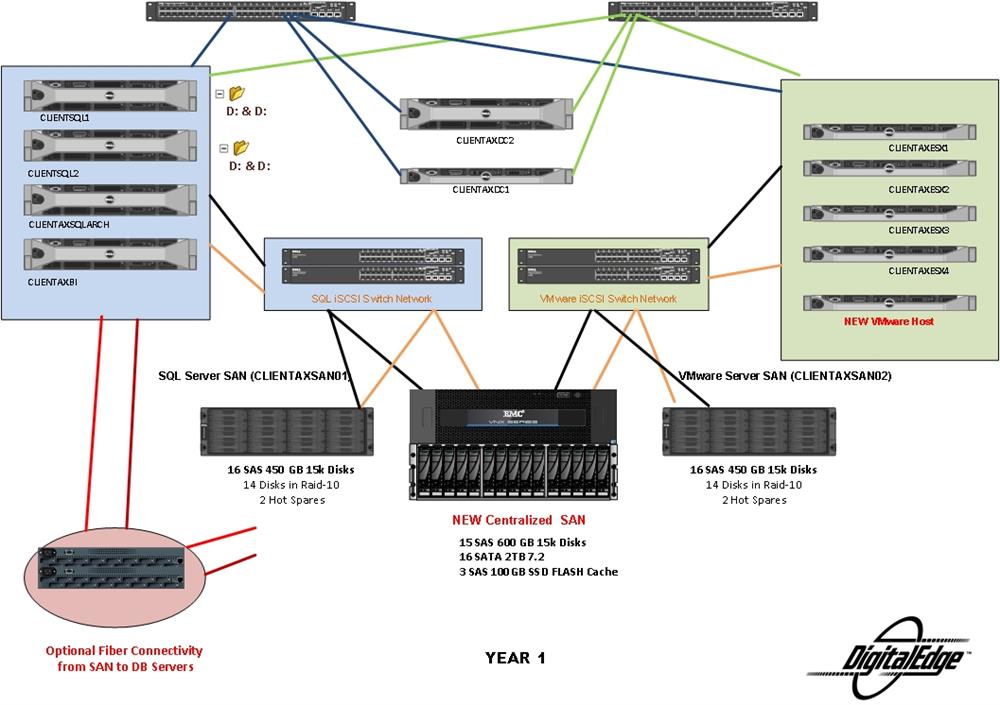 Our security perimeters are formed with micro-segmentation model utilizing Fortinet and/or Cisco firewalls with IPS and other security features enabled.
Our storage layer approach is implemented with all the modern protocols and mechanisms, such as automated data tiering, compression, deduplication, load balancing and distribution. Most of our storage uses EMC hardware featuring high performance SSD Tier 1, as well as, Tier 2 and 3, which can be more cost effective. We also operate comprehensive tape based data protection solutions.
We also allow clients bringing own hardware. Our hybrid solution allows co-locating your hardware "next" to your virtual cloud servers utilizing same security measures avoiding additional bandwidth charge between environments.
Our close relationship with hardware manufactures (see our partners) gives us great advantage on hardware pricing that we pass to our clients 100%.