Change Management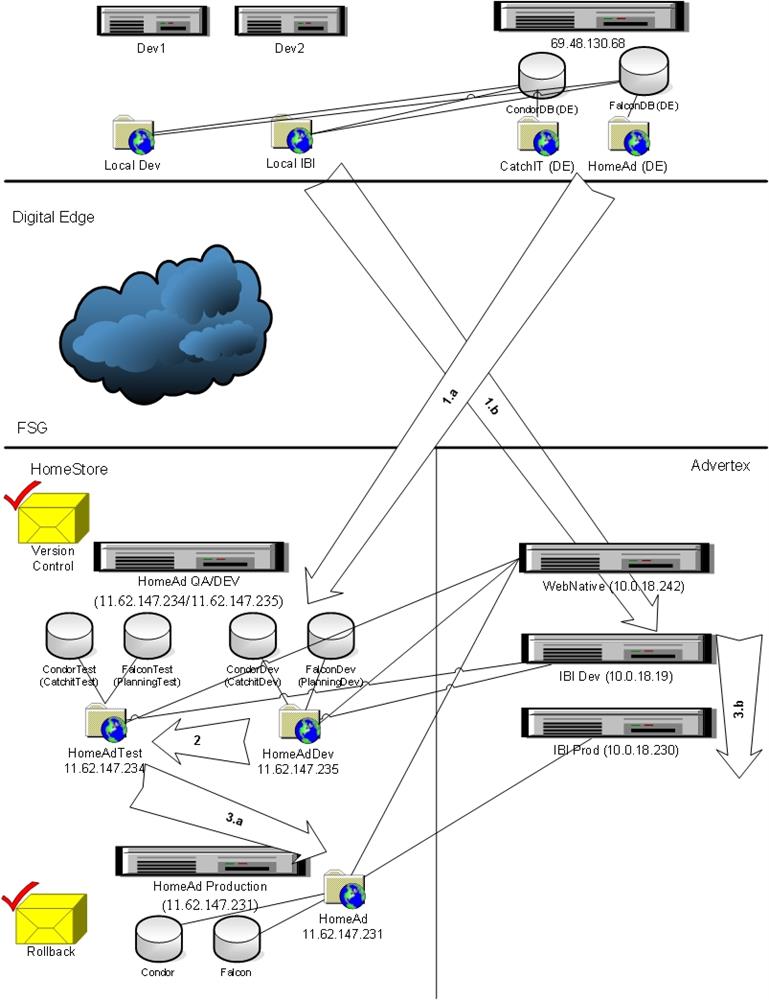 Have you implemented structured Change Management in your IT organization?
The Change Management Processes defines the maturity of any IT organization. Change Management helps with up-time, stability, and it is important part of IT compliance and governance. Digital Edge helps organizations to define, build and enforce their Change Management Processes such as Development, QA, UAT and Production Environments, with code deployment monitoring.
Digital Edge's Change Management enforcement is a cut above the rest because:
We approach change management with standardization of requests, confirmations, timing and reporting;
We are not the authors of the change. If the roll out doesn't go smoothly, we will not take shortcuts to make it work. Those shortcuts create possible problems for the future management and operations;
We standardize roll out and roll back processes. If roll out process is not working as expected, we guarantee we will roll back the environment to its previous state;
We build a barrier between code authors and production environment to make sure that nothing is changed undocumented;
We make sure that all changes are reported for compliance purposes;
We use automation, and develop highly complicated roll out scripts and processes to minimize human errors.
Digital Edge delivers a highly standardized approach to implementing Standard Operating Procedures (SOPs) in partnership with your business.
Our Change Control Implementation, like any other support operation or activity that Digital Edge provides, delivers provisioning for possible compliance and regulation reporting, security and quality controls, as well as, SLA driven timing.
Let our free "Proof of Concept" Program show you how valuable Digital Edge can be to your business. We can build your test-drive environment, so you can experience first-hand our Change Management Implementation Services and see why we are so proud of what Digital Edge has to offer!