Help Desk
Today, the work place is mobile; end users need access to applications and data from anywhere, at any time.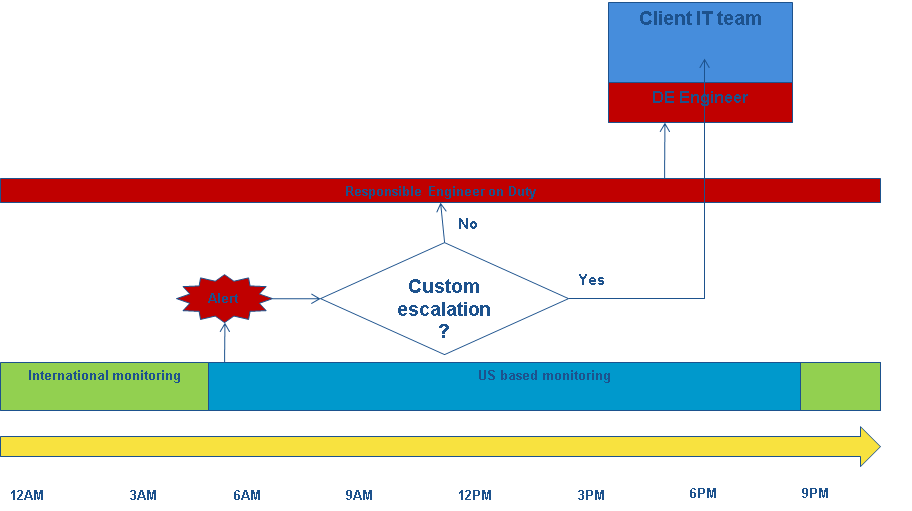 Businesses and organizations use a combination of physical and virtualized environments, categorized by relations, collaboration, and end user choice that enables the end user to be nimbler and accomplish work activities anytime from anywhere and can help create superior enterprise added value. With this evolution in mind, Digital Edge empowers users with a help desk solution that is productive and compensates for itself with efficiency.
Philosophy
The Digital Edge team is tooled and trained to perform help desk functionality for backend, datacenter, WAN environments as well as modern VDI implementations and mobile office topologies.
We understand the customers need for transparency and consistent process with consistent outcomes along with remediation for the unforeseen. This is why Digital Edge is an ISO certified and audited organization.
Stability and Efficiency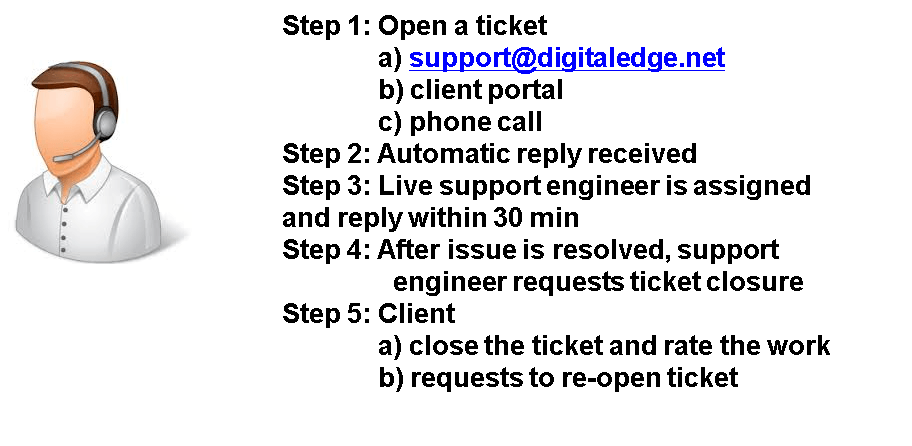 Digital Edge's strategy increases customer satisfaction, while controlling costs in a quantifiable and manageable structure.
Advanced Ticketing System with timetabled escalation
Real Human Support 24×7
20-minute rapid response – SLA
Dashboard with Reporting
Strong Knowledge Management System
Inventory and Lifecycle Management
Access to Industry SMEs
By delivering service more proficiently we can demonstrate more efficiency.
Security and Compliance
Our help desk solution, like any other support operation or activity that Digital Edge can provide, are done with provisioning for possible compliance and regulation reporting, security and quality controls as well as SLA driven timing.
Let Digital Edge's free "Proof of Concept" program show you how valuable our outstanding Help Desk team can be to your business!