Management Automation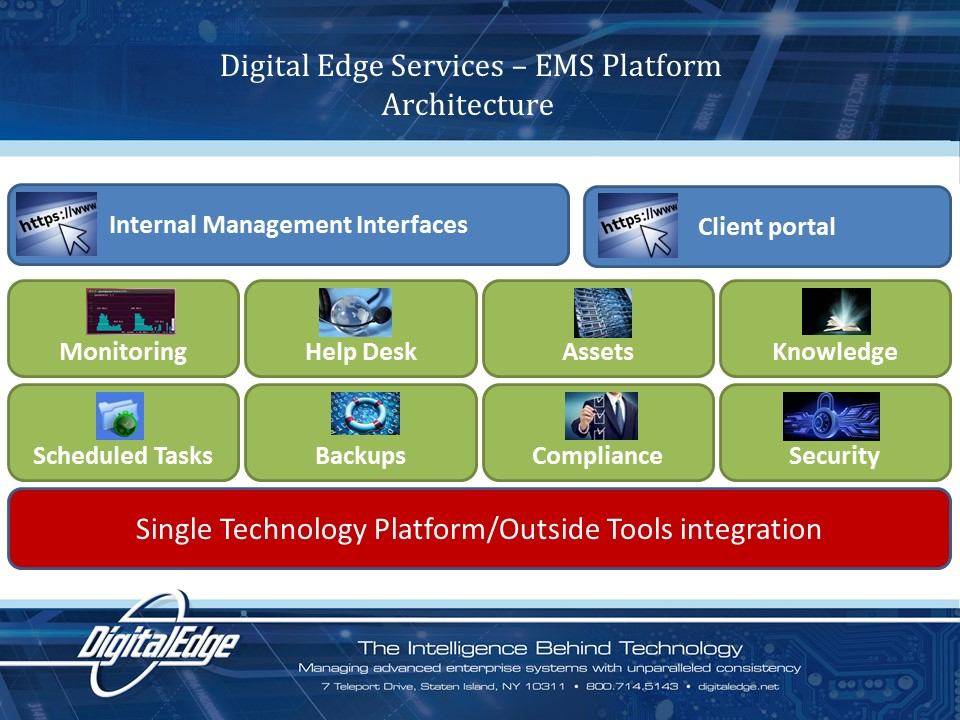 Do you have the most efficient and streamlined workflow for your business? Is your IT infrastructure aligned with this workflow? Do your systems seamlessly talk to each other or are your users spending hours manually entering and checking data? Are the number of human errors in your workflow becoming more and more difficult to correct? Does implementing and integrating new systems take a long time for you and your staff? Do you have a challenge monitoring your propriety applications and business processes? Do you wish that you had instant access to automation experts and ad hoc developers?
With our team of top-tier developers, Digital Edge can customize your systems and make them work seamlessly for your business. Our Management Automation experience is a key differentiator that makes Digital Edge one of the best Managed Service Providers in the industry.
Digital Edge can implement and automate many processes that are not available from traditional software solutions.
For example:
Custom data pumps moving data from one system to another;
Converting formats and transforming data streams on the fly;
Creating SOA web services for interfacing and enabling communication
through protocols such as SOAP, JSON, XML, and others;
Custom event driven hooks to expend email flow handing, monitoring handling,
application and OS custom event handing;
Application level monitoring, user experience monitoring, batch processing monitoring;
Data gathering, custom business processing dashboards;
Security Information Management Dashboard (SIM), security events handling;
Compliance enforcement and report generation;
Processes queuing, load distribution monitoring, completion prediction,
failure automated recovering, failovers, and redirections;
Monitoring of customized hardware or processes;
Standard Operating Procedures (SOP) scripting and automation.
Let Digital Edge's Process Automation & Ad Hoc Development add an unparalleled efficiency to your business's infrastructure and system, with outstanding results that give you the ability to meet your most demanding expectations.