Core Network
Digital Edge's Core Network consists of 3 locations – New York, Dallas, and Philadelphia, where each location features redundant connection to internet peering companies.
Each location features a High Available (HA) square of Core Routers with multiple uplinks to our internet peering partners and Core Switches.
Hand offs to the clients can be done from diversified Core Switches into single or redundant client switches, single or redundant client firewalls.
As a special configuration, connection directly to core switches for low latency applications is available.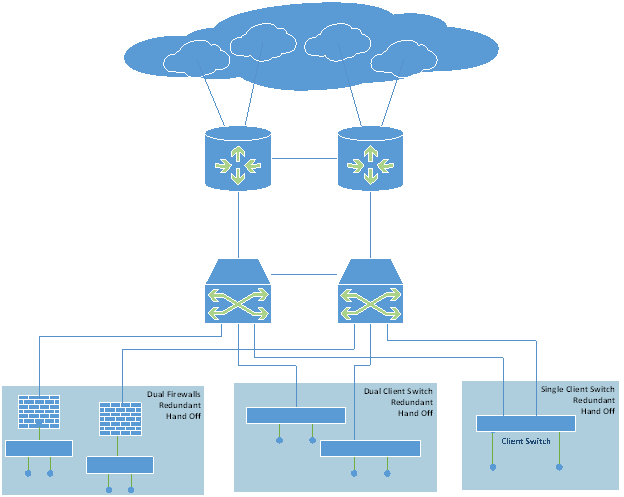 Custom configurations, protocols or features are available upon request. Stability, Security, Efficiency, and Compliance are at the core of every Digital Edge Solution. Let our free "Proof of Concept" program, show you how valuable Digital Edge can be to your business!