Cyber Security in the Cloud
Our Approach
Digital Edge is exceptionally committed to the most flexible Hybrid Cloud solutions for Enterprise customers. Combining our infrastructure capabilities with our 24/7 support operation and advanced automation techniques, we provide our clients live support in real-time with Digital Edge's Managed Cloud.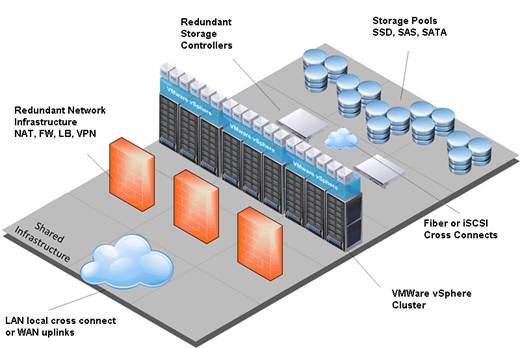 We are not AWS or Azure or anybody else. We closely integrate and engage with our clients' IT operation that leads to better efficiency of the overall solution. Our cloud clients get enterprise level support, with industry leading SLAs, all while operations are being done according to ISO framework. VMware vCloud allows Digital Edge to integrate closely with our clients, while seamlessly providing full advantage of VMware functionality and compatibility. If they choose to do so, Enterprise Clients can also keep their open source platforms and benefit from maximum savings without sacrificing any efficiency or performance.
The clients that want to achieve multiple savings can be deployed on the open source high availability cluster.
Benefits
For the past 5 years, Digital Edge delivered 100% uptime on all our vCloud clusters and we will continue providing best industry reliability and performance benchmarks, because The Digital Edge technical support team takes proactive measures before a critical situation arises with our proprietary cloud services monitoring solution.
Digital Edge operates in multiple geographically diversified clusters. Each location has 2 high availability clusters - one based on VMware vCloud and one is based on the open source technology.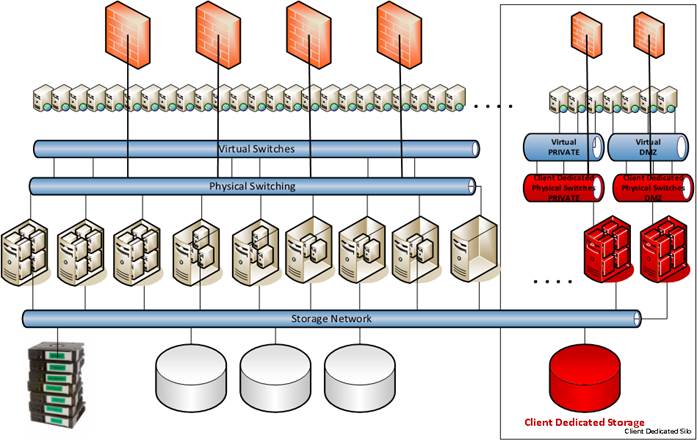 click here to enlargeDigital Edge has a copious amount of automation added to the standard virtualization stack and tools that allows us and our partners to easily manage your systems, in addition to, providing extra security and compliance enhancements.
Security and compliance is Digital Edge's principal priority. Maintaining control and regulations are difficult traditionally, and is even more challenging to do it in the cloud. The Digital Edge team is experienced in government regulations, controls, and compliance in multiple industry verticals such as Financial, Health, Manufacturing, E-commerce and others. We own and operate multiple tools and technologies helping clients to maintain required security and compliance controls.
Advantages
In the last few years, were your systems available 100%? Are they performing at the optimum expected level all the times? Running in the cloud is not about SSDs, best performance, fastest hardware, huge infrastructure or some brand names, running in the cloud is all about reliability. Solid cloud structure should power your infrastructure, so it runs the same predictable way as it was planned.
To Help You Decide
It is extremely hard to make a decision to move cloud services, with so many variables like time invested, unknown relationships, potential issues, and you may be busy with so many other priorities. But when you know that it is time for something better, even though it's difficult, contact us at Digital Edge. Because we will be your reliable partner to make sure that any transitions you desire will be easy and without interruption of services. Let our free "Proof of Concept" Program show you how valuable Digital Edge can be to your business. We can build your test-drive environment, so you can experience firsthand our cloud services and see why we are so proud of what we have to offer.