Monitoring & Remediation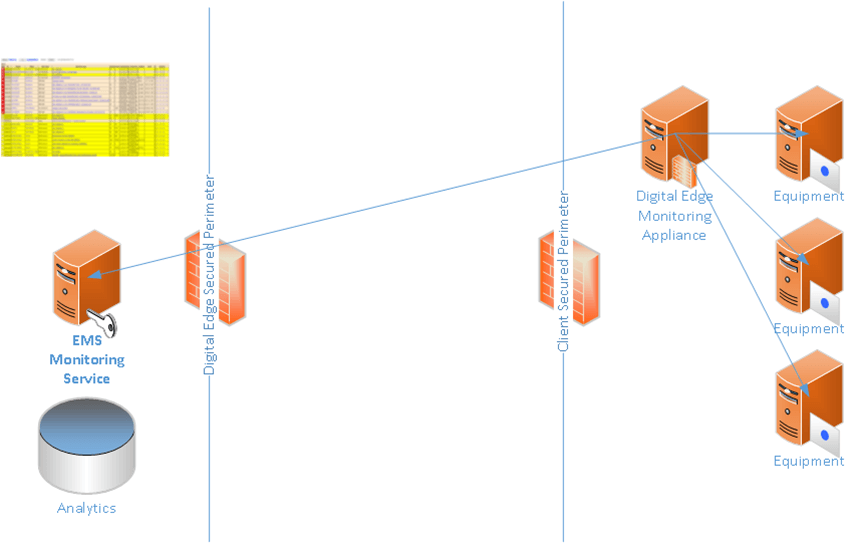 (click to enlarge)
Capable IT engineers can download and install monitoring software, discover all devices, and implement monitoring for their entire enterprise.
However, the challenge is distinguishing real alerts from potential floods of false positives on a 24/7 basis.
Digital Edge delivers both outstanding alert monitoring and incident handling, so that you do not have to worry about analyzing or troubleshooting any alerts, and can better focus on your business strategy, saving administrative time and money, as well as minimizing disruptions in the process.
We can extend our automated monitoring system into your environment, or integrate with your current monitoring platform so that our Network Operations Center (NOC) will pick up all alerts generated by either monitoring system and react according to your escalation procedures.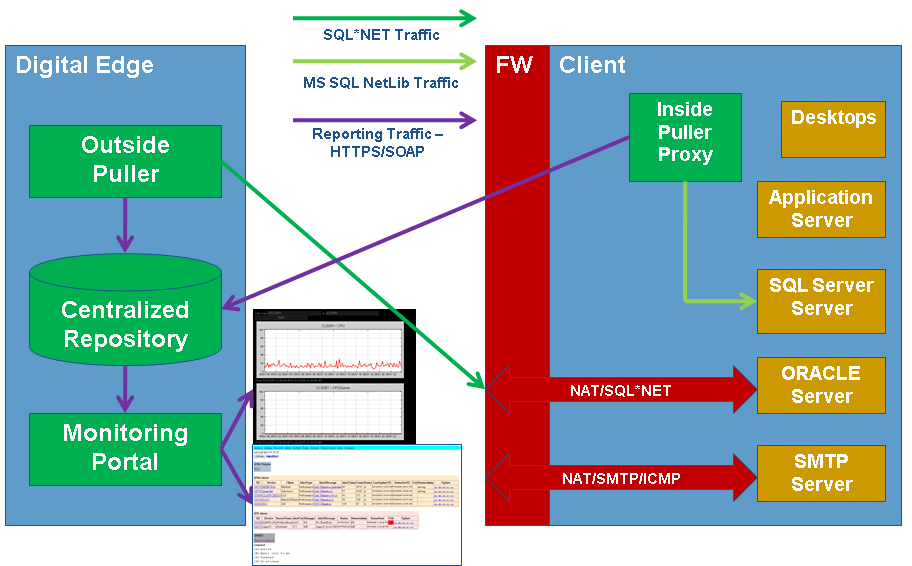 (click to enlarge)
Our monitoring software is one of the most complex, comprehensive and integrated solutions on the market today. We believe, and our clients can confirm that Digital Edge's capabilities are unique, including…
Monitoring sequential and/or parallel business processes, such as batch jobs with completion predictions.

Using multi-step web application monitoring, simulating user's actions, and alerting based on unexpected results or deviation of the response time.

Monitoring occurring events or events NOT-occurring within a specific period of time.

Aggregating data from "inside" monitoring with "outside" monitoring on one single dashboard.

Linking escalation procedures to events generated by a device, application or group of applications.
Let Digital Edge's free "Proof of Concept" Program show you how valuable our Monitoring and Remediation solution can be for your business!