Infrastructure as a Service
Are you tired of hardware refreshments, support contracts, and failed part replacements? Would your business feel more comfortable renting hardware month-to-month? Do you need resources on demand with short notice? If so, then Digital Edge is the right partner for you!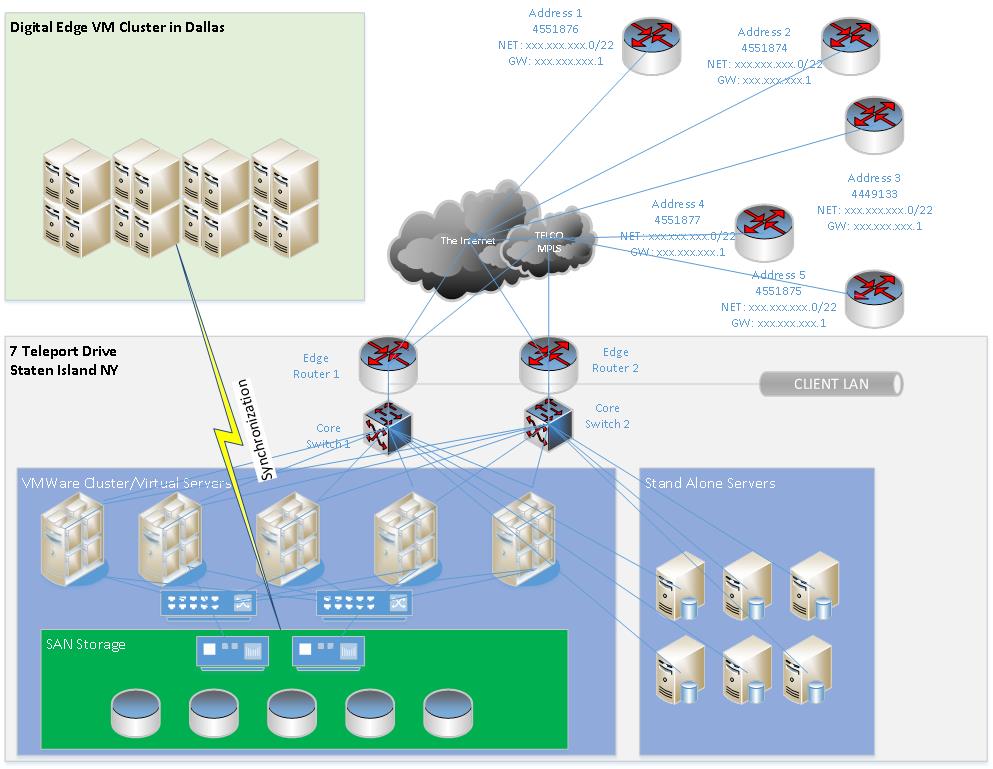 Digital Edge runs its own hardware in the multiple datacenters, starting with the basic hardware components that any business needs, as well as offering very complex - high availability and high performance platforms, configured as a turnkey solution, ready to accept your applications today.
We can provision any processing capacity in a very short time because of our own resources and our close relationships with hardware manufacturers such as Fujitsu, EMC, Cisco, Fortinet and HP.
Our core network utilizes high availability square formed of Cisco edge routers and core switches. We give every infrastructure client at least two hand-offs from our core network to provide high availability. Digital Edge manages internal, incoming and outgoing traffic through sophisticated set tools and policies. Our outgoing traffic is provisioned through multiple Tier 1 and 2 peering partners.
Our security perimeters are formed with micro-segmentation model utilizing Fortinet and/or Cisco firewalls with IPS and other security features enabled.
Our storage layer approach is implemented with all the modern protocols and mechanisms, such as automated data tiering, compression, deduplication, load balancing and distribution. Most of our storage uses EMC hardware featuring high performance SSD Tier 1, as well as, Tier 2 and 3, which can be more cost effective. We also operate comprehensive tape based data protection solutions.
The following components can be cross-connected and requested on demand in any one of our datacenters:
High Available/Load Balanced Bandwidth from our core network;
Perimeter Firewalls (Cisco and Fortigate firewalls are available);
Physical Servers;
Dedicated Virtual Instances exposed through private cross-connects;
Storage: LANs, Raid Groups, File Shares exposed through private cross-connects;
Backup Network with disk volumes or tape libraries.
Advantages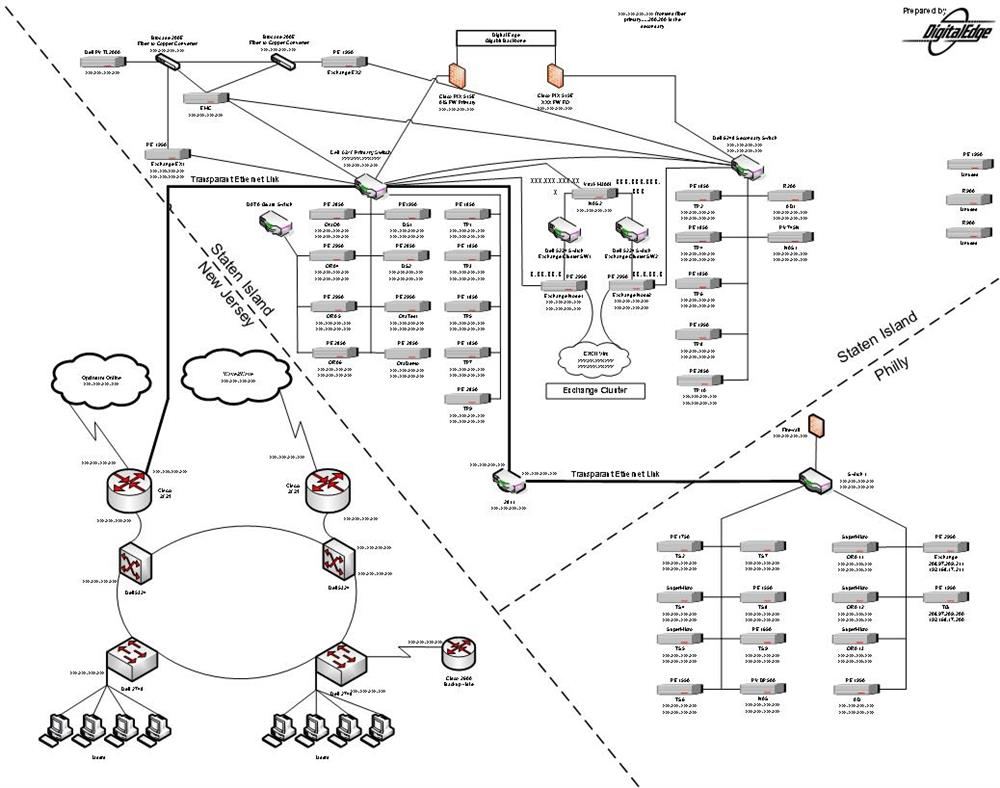 We do not just offer processing power and capacity; we design, deploy, test, and tune our Infrastructure until you are 100% satisfied with your applications running on our platform. Digital Edge offers a free assessment of your hardware needs and makes sure your applications will run smoothly and reliably. Contact us today to see how valuable Digital Edge's free "Proof of Concept" Program can be!
Benefits
Digital Edge consistently delivers 100% uptime on our infrastructure in all of our datacenters. Using our proprietary infrastructure monitoring solution, our Support Team takes proactive measures before any critical situation arises. We will always strive to provide the highest level of reliability and performance.
Security & Compliance
Security and compliance is Digital Edge's principal priority. Our team is vastly experienced in government regulations, controls, and compliance in multiple industry verticals such as Financial, Health, Manufacturing, E-commerce and others. We own and operate multiple tools and technologies helping clients to maintain required security and compliance controls.
To Help You Decide
It is extremely hard to make a decision to outsource your vital infrastructure, with many variables like time invested, complicated pricing structures, unknown relationships, potential issues, and a number of other business priorities. However, when you know that it is time for something better, please contact us at Digital Edge. We will be your reliable partner and work with you to minimize or avoid any interruption of services to your business. We can build your test-drive environment, so you can experience our infrastructure firsthand and see why we are so proud of what we have to offer!